Where To Go
Following the path of the Western Maryland Railway and the Pittsburgh & Lake Erie Railroad, the Great Allegheny Passage traces America's westward expansion on a safe, family-friendly corridor through Maryland's mountains and Pennsylvania's Laurel Highlands. Use our interactive map to plan your perfect trip.
Interactive Map
Soaring viaducts, old railroad tunnels, a famous fountain, and the state's deepest gorge all await you on the GAP. Come experience one-of-a-kind views, historic sites, and beautiful bed-and-breakfasts, all accessible by bike or on foot.  Plan your trip from start to finish with our interactive map. Search for overnight accommodations, dining, or other points of interest and save them to your own sharable trip itinerary.
Map Your Trip
Trail Towns
The Great Allegheny Passage connects a charming chain of trail towns, each with their own character and history.  There are bikes to rent from local outfitters, plenty of trailhead parking options, and all kinds of restaurants, refreshments, cultural stops, and overnight accommodations.
Explore Towns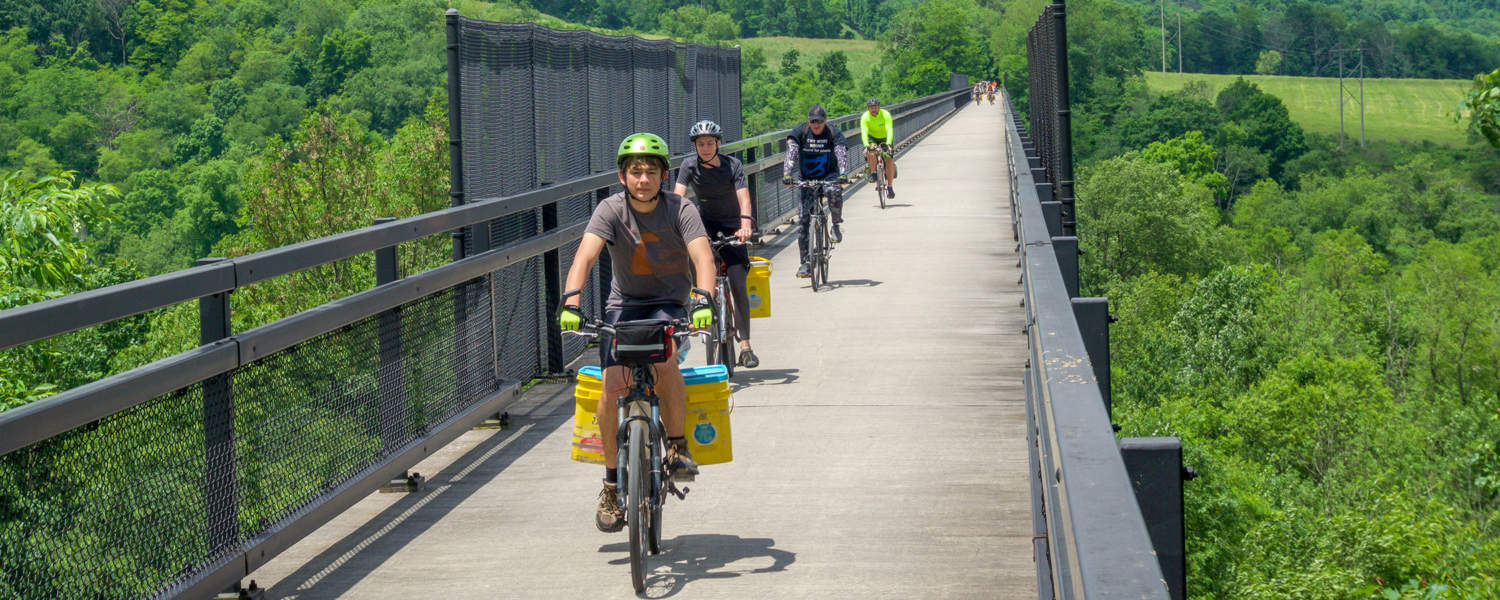 Sites & Amenities
Find points of interest by category, including campgrounds, parks, and cultural attractions.  Search for guesthouses, distilleries, cafes, outfitters, or shuttle services.
Explore Categories