This round trip takes the shape of a bow tie beginning and ending in Hancock. The first day you will ride the western loop of the "bow tie." Head west on the C&O Canal Towpath, passing the remnants of the lime kilns of the Round Top Cement Mill and the geologic feature known as the "Devil's Eyebrow." Explore the massive stone structures at Dam No. 6 guard lock. Pedal to Sideling Hill Creek Aqueduct, near which there is a crossover path to the paved Western Maryland Rail Trail for a smooth ride back to Hancock. Stay overnight there at a hotel, inn, or bed and breakfast.
The next day, pack a lunch from a Hanock eatery and head east on the C&O Canal Towpath, passing "Big Pool," a wide section of the canal once convenient for turning boats around. Enjoy your lunch at Fort Frederick State Park, an outpost built to protect the interests of British colonialists against the French and their Native American allies. The grounds are a perfect place for a walking tour. Take the Western Maryland Rail Trail back to Hancock.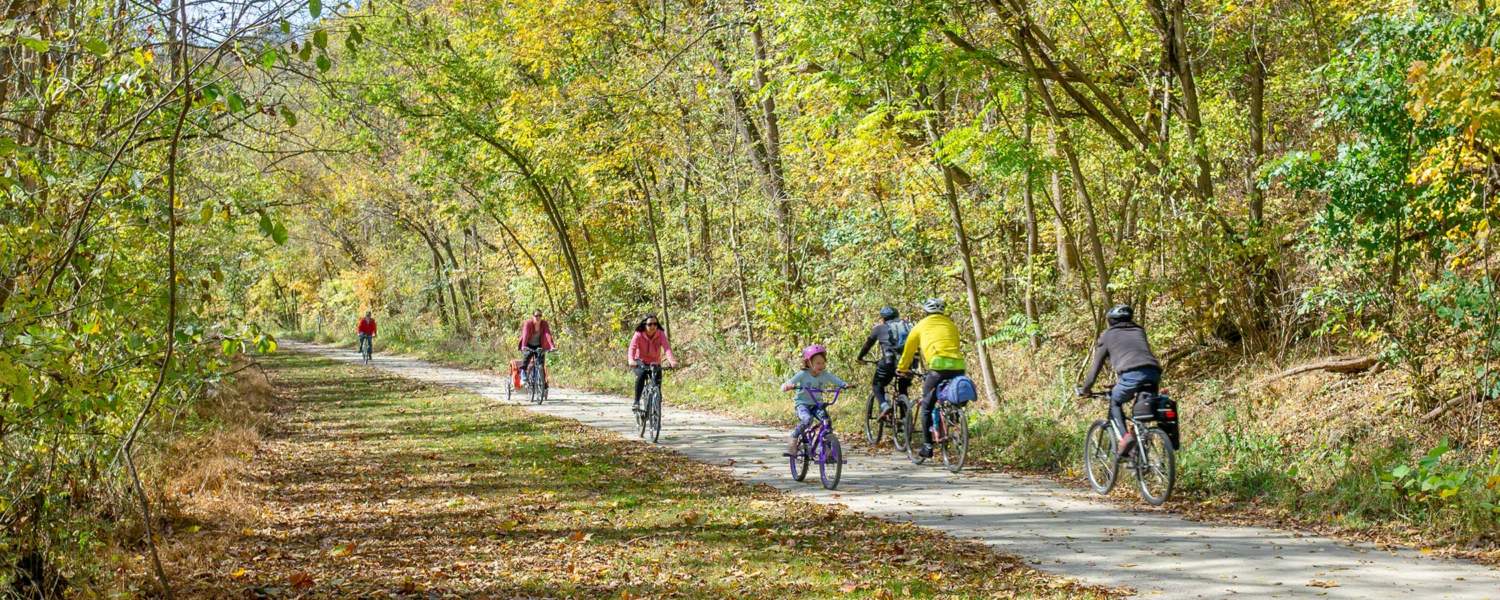 Plan a Day Trip
Explore a beautiful stretch of the GAP or C&O Canal Towpath!  Visit a trail town on one of these recommended one way or round trip circuits.
See All