It's not a six pack or bottle of wine you need to pack for this weekend, but rather bring your own bike via Amtrak's Capitol Limited. Take Amtrak to historic Harpers Ferry, from wherever you can catch the Capitol Limited. The eastbound train should arrive just before 11:30 am and the westbound arrives shortly after 5:00 pm. When you are ready to start your day one ride, cross the Potomac River, make your way down the spiral steps to the C&O Canal Towpath and head to Shepherdstown, a college town with lots of shops and places to find good food. Ride back to your lodging in Harpers Ferry.
On day two, walk the stone stairs that carry the Appalachian Trail to Jefferson Rock and enjoy the morning sun. Ride out to Brunswick for lunch and a tour of town. Head back to Harpers Ferry and walk Harpers Ferry National Historical Park in the afternoon, exploring Civil War battlefields or the many historic buildings and museums in Harpers Ferry or neighboring Bolivar.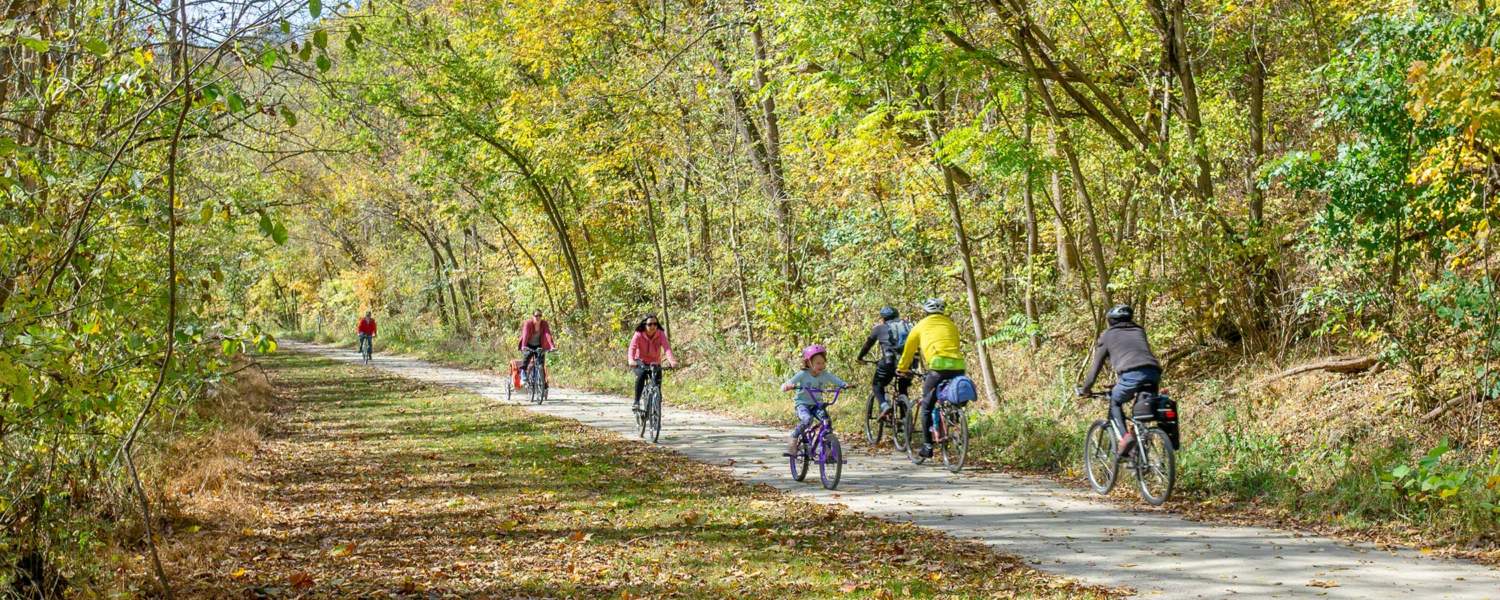 Plan a Day Trip
Explore a beautiful stretch of the GAP or C&O Canal Towpath!  Visit a trail town on one of these recommended one way or round trip circuits.
See All