Set up base camp in historic Frederick, Maryland, where you'll find many lodging and dining options for this weekend trip. Monocacy National Battlefield is five miles away and the National Museum of Civil War Medicine is right in town.
On your first day, drive 15 miles to Brunswick, where you'll find ample parking near the railroad station. Pick up lunch at a local restaurant for a picnic later. Head east on the C&O Canal Towpath toward the magnificent Monocacy Aqueduct, which was often under Confederate attack. Continue to Whites Ferry to gaze at where the last operating ferry across the Potomac River finally discontinued service in 2020. Eat lunch, then ride back to your car.
On day two, start again in Brunswick, but head west on the C&O Canal Towpath instead. At Harpers Ferry, climb the spiral steps and cross the river to tour Harpers Ferry National Historical Park where John Brown led his ill-fated raid on a federal armory in his quest to abolish slavery. Continue on to Shepherdstown for lunch at one of the many restaurants on German Street. Then make your way back to Brunswick. If you've got the energy, add an 18-mile on-road loop through the quaint town of Sharpsburg, Maryland and Antietam National Battlefield, site of the bloodiest one-day battle in American history. The climb is about 2.5 percent for the first mile, then levels to rolling country roads.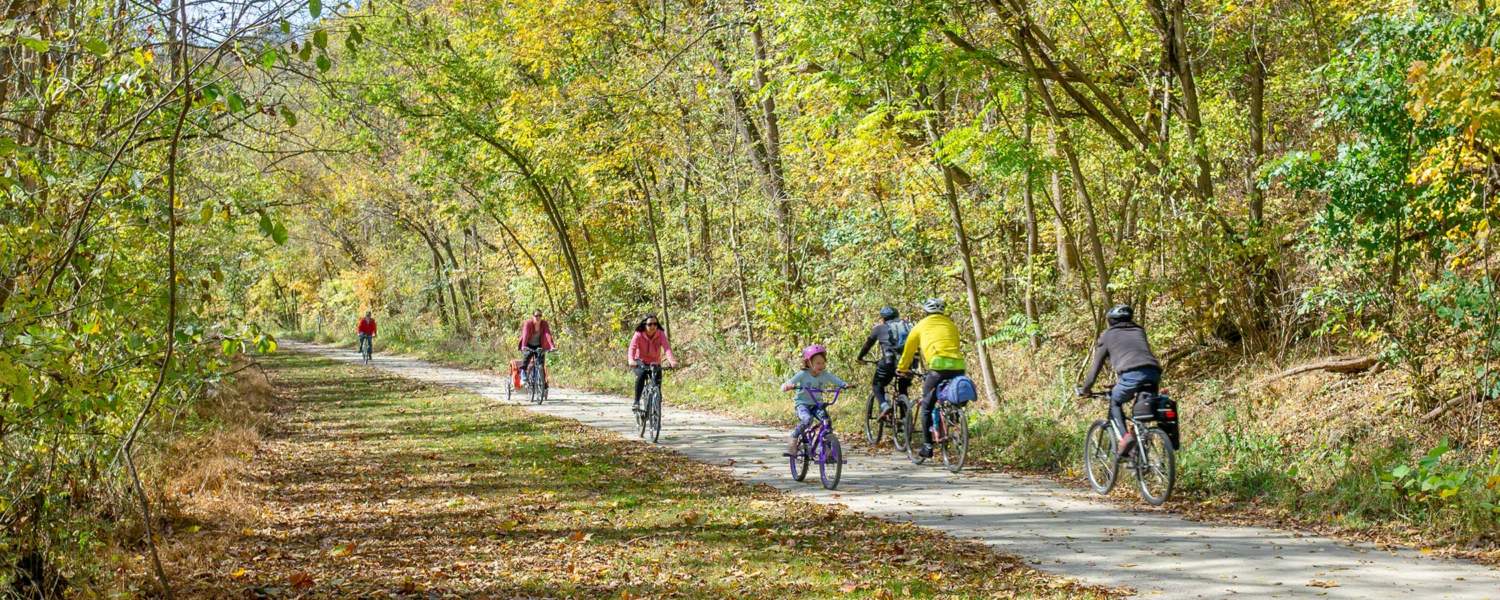 Plan a Day Trip
Explore a beautiful stretch of the GAP or C&O Canal Towpath!  Visit a trail town on one of these recommended one way or round trip circuits.
See All