This 52.5-mile, two-day ride takes you from Confluence – visit the town square, or gaze over Youghiogheny River Lake from atop the dam that protects the town – to West Newton, with time for sightseeing. Arrange for a shuttle back at the end.

Ride along the Youghiogheny River and trace the deep gorges it cut through the ridges of the Allegheny Mountains. Stop in Ohiopyle, and take a shuttle up to Fallingwater, Frank Lloyd Wright's legendary cantilevered private retreat. You'll need to get tickets for both in advance. 

After your tour and shuttle back to Ohiopyle, pick up a picnic lunch to enjoy overlooking the falls near the visitor center. Then bike west through 16.9 more miles of gorgeous Ohiopyle State Park, and into Connellsville for dinner and lodging at one of the city's many turn-of-last century mansions built when the town featured more millionaires per capita than anywhere in the country.

When morning breaks, saddle up and continue west under the Connellsville Gateway Arch. After 4.1 miles, you'll ride along a stretch of the GAP that winds past the Connellsville Coke Ovens, where coal was baked into high-quality fuel for the region's steel industry. Shortly thereafter, detour across the river to Dawson, a tiny hamlet featuring amazing gingerbread-laden homes once occupied by coke barons and baronesses. Return to the GAP and and through a series of coal patch communities – including Whitsett and Van Meter – and the entrance to several shuttered coal mines, one of which is being transformed into an artistic memorial to 239 miners killed in the Darr Mine disaster. When you get to West Newton, grab dinner and a local drink, and wait for your shuttle back to Confluence.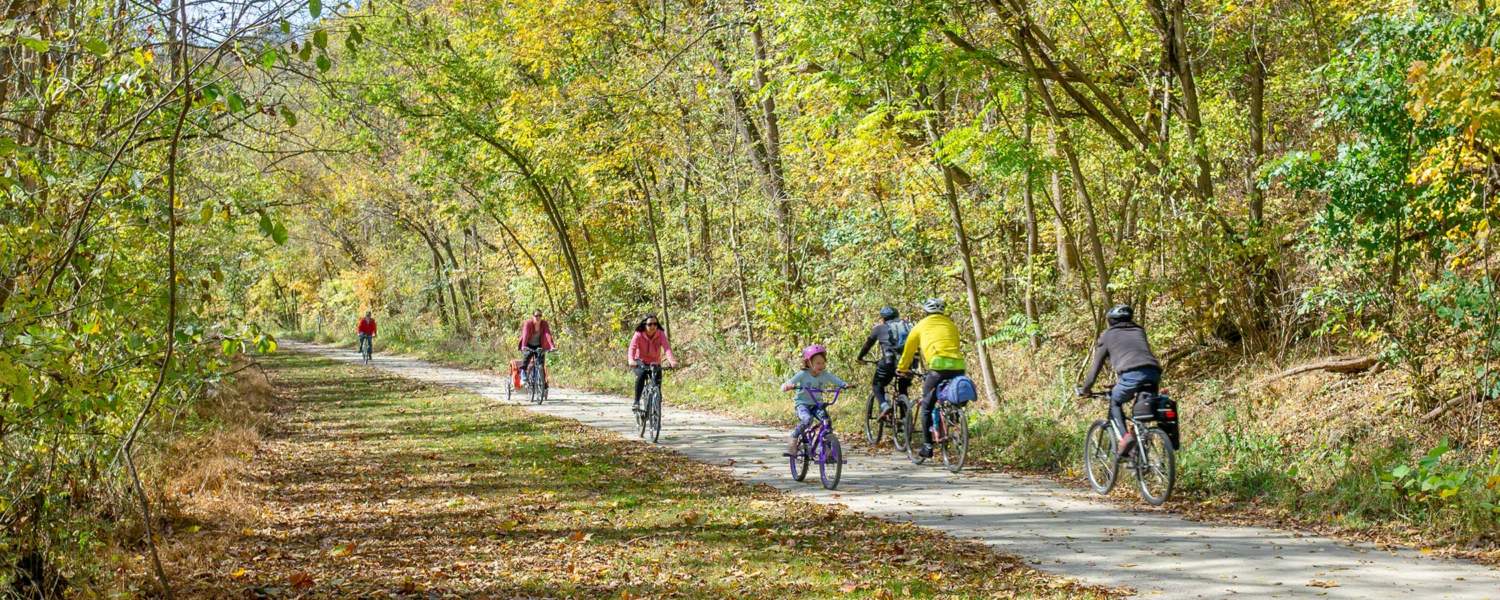 Plan a Day Trip
Explore a beautiful stretch of the GAP or C&O Canal Towpath!  Visit a trail town on one of these recommended one way or round trip circuits.
See All