Experience thrilling inclines and hills — both natural and made of steel — during this out-and-back trip between the Laurel Highlands and Pittsburgh's South Side.

Launch your ride in West Newton. Pack a lunch from one of the town's cafes or restaurants, and head west for an overnight on Pittsburgh's South Side. En route, stop at the historic cemetery adjacent to Dravo Hiker-Biker Campground, and find the Civil War-era tombstones. The Methodist church once here burned twice, allegedly by fires started by sparks from trains rushing by. Once in the hamlet of Boston, stop at the preserved Pittsburgh & Lake Erie boxcar. Boston was named for Boston, Massachusetts, and the granite mile markers along the GAP were cut from stone collected from the Longfellow Bridge there.
In McKeesport, the GAP winds past the McKeesport Marina and turns to parallel the mighty Monongahela River. Watch for signs commemorating British General Edward Braddock's failed path toward Fort Duquesne in 1755. Climb the Port Perry Flyover and ride a stretch of the GAP not built on old railroads, but former gas lines, underneath the soaring coasters of Kennywood Park to the Whitaker Flyover. Once in Homestead, pause at the Pump House, the remaining structure from the deadly 1892 Homestead Steel Strike. Then, on Pittsburgh's South Side, park your bike and explore the neighborhood's public murals, ethnic restaurants, shot-and-a-beer bars. Stay overnight at a guesthouse or hotel.        

The next morning, catch the sunrise at Point State Park, enjoy breakfast at a Downtown Pittsburgh diner, check out the exhibits at the Fort Pitt Museum, and then head back to West Newton for dinner and a craft brew.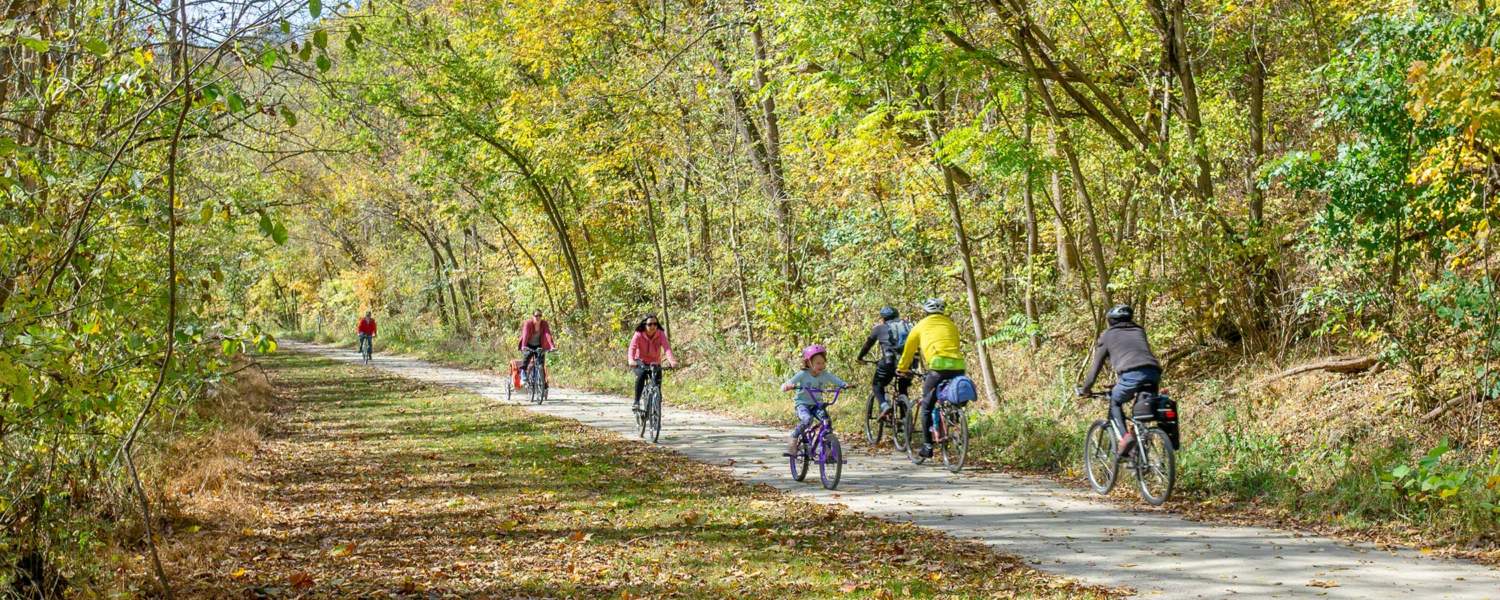 Plan a Day Trip
Explore a beautiful stretch of the GAP or C&O Canal Towpath!  Visit a trail town on one of these recommended one way or round trip circuits.
See All